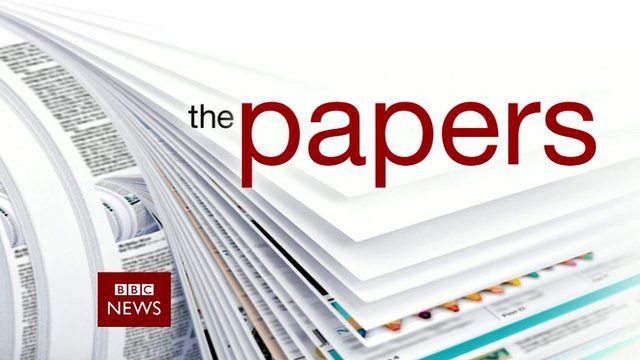 Video
The papers: Monday's front pages
Theologian and writer Vicky Beeching and broadcaster Henry Bonsu reviewed Monday's newspapers for the BBC News Channel.
The discussion began with a look at the latest coverage in the row over Culture Secretary Maria Miller's expense claims.
A call in the Times by former Northern Ireland Secretary Peter Hain for a de facto amnesty to be brought in for people involved in terrorism offences during the Troubles was the next story examined.
Other talking points included Labour leader Ed Miliband's assertion in the Independent that the cost-of-living crisis was an issue he would be fighting the election on, a Sun story that says benefit cheats could be forced to sell their homes to repay debts, and the Daily Mail's front page report on elderly patients being too scared to complain about the quality of their NHS care.