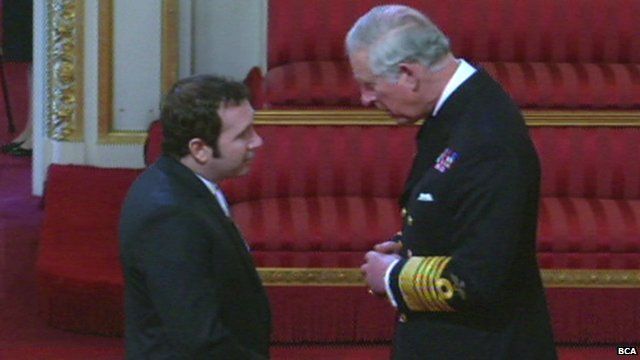 Video
BBC cameraman Darren Conway honoured with an OBE
BBC cameraman Darren Conway, who has worked in every recent war zone including Afghanistan, Syria, Kosovo and the Arab Spring, has collected an OBE from Prince Charles.
Mr Conway said he thought someone was playing a joke when he was told he had been recognised for his services to British broadcast journalism.
He said: "Our entire reason for doing our job is about giving a voice to others, so having something focused on yourself is a little out of the ordinary.
"If you think about how many people in our field have risked everything for their job - they have lost their lives, have been disappeared or have not come back - I hope it is a good recognition for all of them and not just me."
Go to next video: Emmy award for BBC News Syria reports