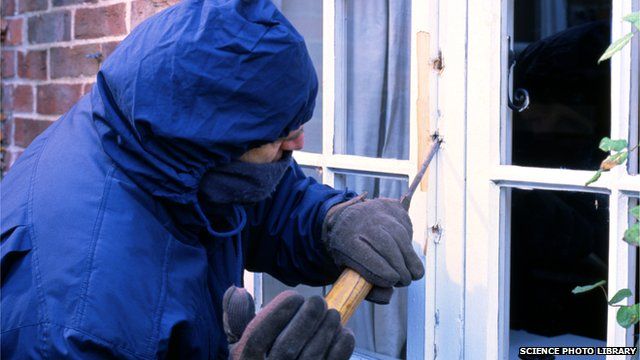 Video
Charity: Toughen sentences for family home burglaries
Burglars who target homes where children live should be given tougher sentences in England and Wales, a charity have claimed.
A third of parents surveyed by charity Victim Support said their children felt less safe after a break-in, and many had problems sleeping afterwards.
Victim Support's spokeswoman, Gaynor McKeown, said the impact on children was "grave," with problems often carrying on into later life.
Ms McKeown told BBC Radio 5 live's Morning Reports: "Last year over 600,000 homes were affected by burglary and in 300,000 cases there were children actually within those households... it's a huge problem."
Go to next video: Woman 'wants to help' her burglar