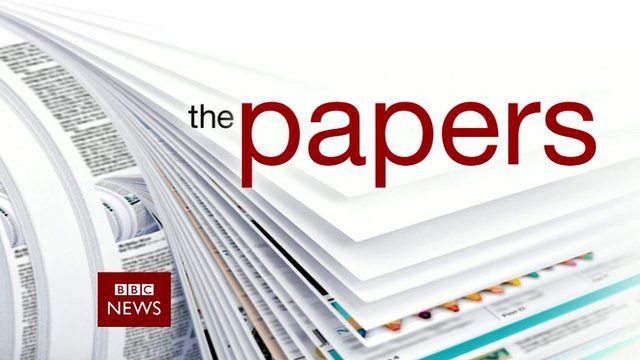 Video
The papers: Monday's front pages
Tim Montgomerie from the Times and barrister Sophia Cannon reviewed Monday's newspapers for the BBC News Channel.
The discussion began with a look at the lead story in the Times that suggests the bosses of the largest energy companies have conceded they may have brought attacks on themselves because of poor levels of customer service.
Proposals outlined in the Daily Telegraph to update to child neglect laws in England and Wales to take in "emotional abuse" were also examined.
Other talking points included the Independent's front page story on the potential impact on the North and Midlands if the UK left the European Union, and a Daily Mail report highlighting a rise in the number of over-50s giving birth.