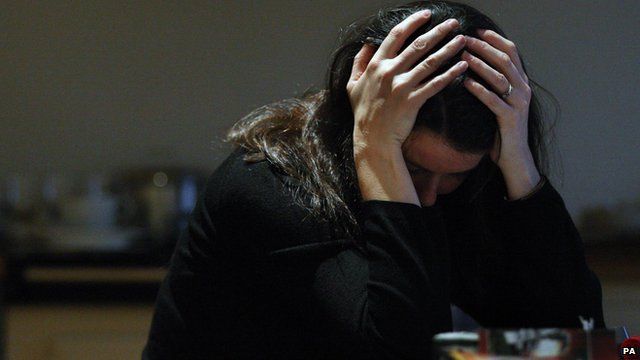 Video
Rape victim's children face 'barbaric' forced adoption
A mother has described a decision to put her children up for adoption over fears that she may get back with her violent former partner as "barbaric".
The local authority believes the woman is unable to provide a safe environment for her two children as she briefly invited her ex-partner back into her life after agreeing not to have any contact.
The man, who was convicted of raping her, is currently serving a prison sentence and an injunction is in place preventing him from going anywhere near her on release.
The woman, known only as Lucy,* told BBC Radio 5 live's Victoria Derbyshire: "My life has just been destroyed... My hands are tied. These are my children. I want to help them, I want to save them."
In a statement, the council said: "Child protection professionals only seek to remove children from their parents when it is in the best interests of their safety and after all other options have been fully investigated and subsequently exhausted. Any such action is taken to protect children, never as any form of 'punishment' for a parent."
*The woman, her partner and the council cannot be named for legal reasons.
Go to next video: 'Police failed me in abuse case'