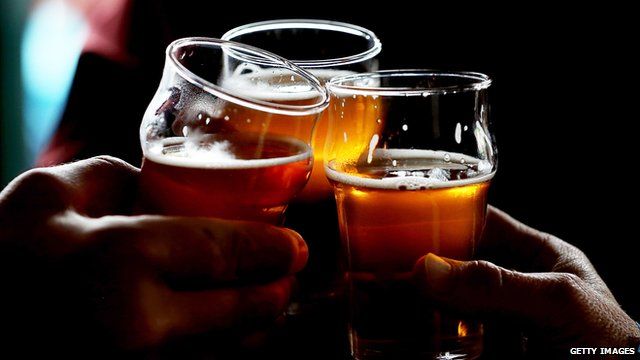 Video
Alcohol charity 'concerned' by Pound Pub launch
An alcohol charity has said it is 'concerned' about the opening of a pound store style pub in Middlesbrough.
"PoundPub," which will also open in Greater Manchester, offers customers half pints for £1 and a pint for £1.50.
Addiction treatment charity founder Chip Somers told BBC Radio 5 live's Phil Williams: "The likelihood its its not going to be safe - it's going to be a place where a lot of heavy drinking goes on."
The chain behind PoundPub said they offered hard working people great value for money and provided a responsible and safe environment for customers.
Go to next video: Pound pub plan gets mixed response