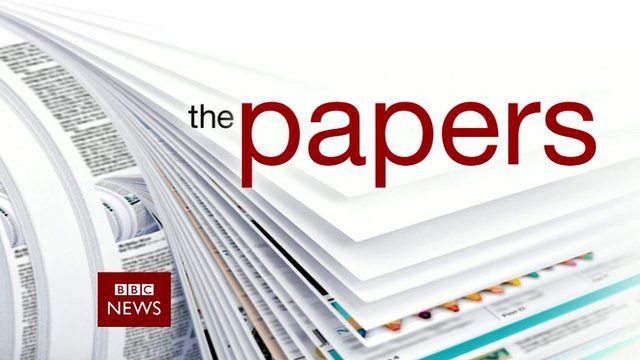 Video
The papers: Sunday's front pages
Nigel Nelson, political editor of the Sunday People, and political commentator Jo Phillips reviewed Sunday's newspapers for the BBC News Channel.
The discussion began with a look at a YouGov poll reported in the Sunday Times that indicates the Tories have made up ground on Labour in the wake of the Budget. It shows the party is now on 36%, one point behind Labour.
Another Budget-related story was the next topic of conversation - a Sunday Express report says Conservative Party chairman Grant Shapps has hit back at Labour claims he was "patronising" after his advert hailing tax changes to beer and bingo.
Other talking points included the reports on Michelle Obama's visit to China; a Sunday Telegraph story revealing that the UK is facing a European court battle over its attempts to limit benefits to migrants, and coverage of referee Andre Marriner's mistaken sending off of Arsenal defender Kieran Gibbs in the match against Chelsea.