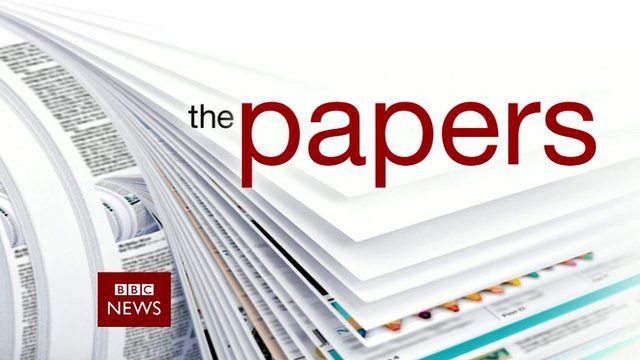 Video
The papers: Wednesday's front pages
Torcuil Crichton, Westminster editor for Scotland's Daily Record, and Isabel Hardman, assistant editor of the Spectator, joined the BBC News Channel to review Wednesday's papers.
They began by discussing the Daily Mail's front page, which reports that the £1 coin is to be scrapped in favour of a 12-sided replacement, before moving on to a story in the Times quoting Bank of England Governor Mark Carney saying the economy could be put at risk if interest rates do not rise.
The pair then moved on to the Daily Mirror's questioning of the economic recovery in a special report, which focuses on the levels of unemployment across the country.