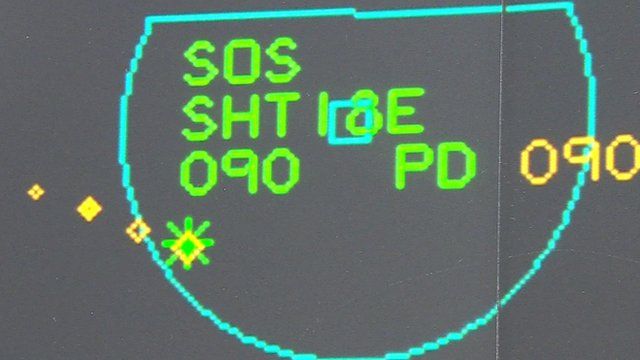 Video
Malaysia plane: What do air controllers see on radar ?
Surveillance teams are continuing their search for a missing Malaysian plane which vanished last Saturday with 239 people on board.
There have already been a number of false leads in the search for Flight MH370 after its disappearance.
The plane, which was flying from Kuala Lumpur to Beijing, last made contact with air-traffic control over the South China Sea to the east of Malaysia.
Air traffic controller Jem Dunn from NATS, the UK's main air navigation service provider, explains what controllers in Britain may see on radar when a plane is in distress.
Go to next video: 'This is not a normal investigation'