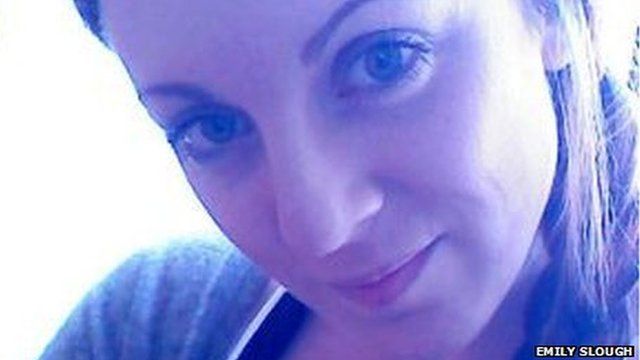 Video
Mother branded 'tramp' for breastfeeding plans protest
A Staffordshire mother has launched a breastfeeding protest after being labelled a "tramp" on Facebook for feeding her baby in public.
Emily Slough, 27, was secretly photographed in Rugeley on Friday and later found the photo had been anonymously posted online.
Her Facebook campaign has so far received 8,000 "likes" and over 1,000 people are expected to attend the mass breastfeeding event she has organised.
She told BBC Radio 5 live's Phil Williams: "It's disgusting, I don't think any mother should be labelled a tramp for feeding their baby."
Go to next video: Mums react to breastfeeding reward plan