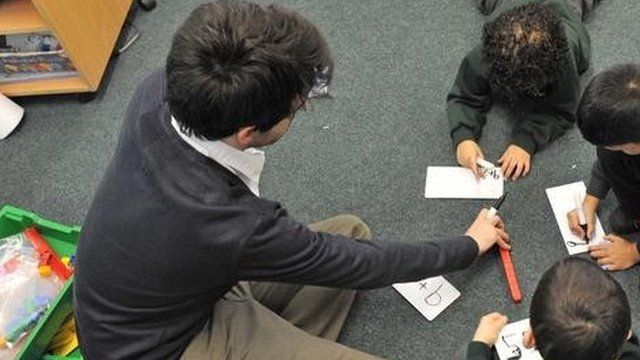 Video
Does it matter if your teacher is scruffy?
We all know the stereotype of the scruffy school pupil - scuffed shoes, stained shirt and a loose tie. But are the teachers any better?
Some staff at a London school have been criticised by Ofsted for being "too casual".
Teachers at Acland Burghley secondary were told a poor appearance "does not promote high professional standards or expectations".
The inspection took place in February, shortly after Ofsted announced plans to crack down on scruffily-dressed teachers.
So how important is a dress code in the classroom? Some trainee teachers share their thoughts with the BBC.
Go to next video: Pupil punished over wrong shoes