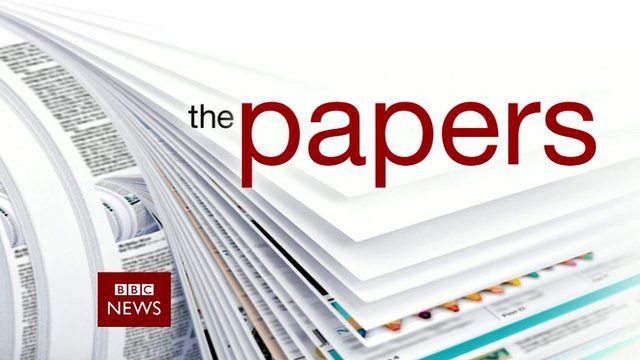 Video
The papers: Thursday's front pages
Times columnist Jenni Russell and Neil Midgley, media writer for the Daily Telegraph, joined the BBC News Channel to cast their eyes over Thursday's front pages.
They began by discussing coverage of the search for the Malaysia Airlines jet which disappeared on Saturday, in particular in the Daily Mirror and the Times.
The pair then moved on to the Guardian's lead story, which quotes the NHS's outgoing boss as saying billions of pounds per year must be ploughed into the organisation to help it reform, and the Daily Telegraph's report about the National Trust's opposition to shale gas extraction in national parks.
Go to next video: Images of 'possible plane sighting'