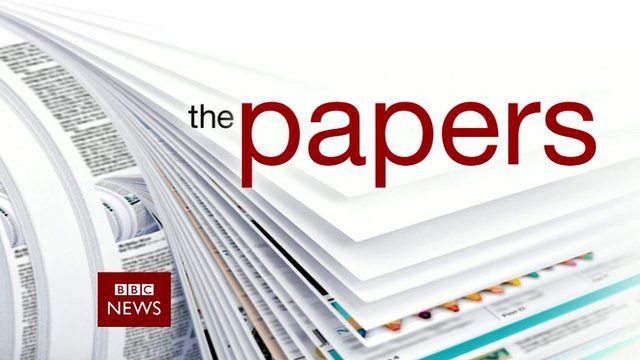 Video
The papers: Sunday's front pages
The Independent columnist Yasmin Alibhai Brown and Vincent Moss, political editor at the Sunday Mirror, reviewed Sunday's newspapers for the BBC News Channel.
They began by looking at the way the search for a missing Malaysia Airlines flight was being covered on the front pages.
The discussion moved on to a Sunday Telegraph report on moves to legalise assisted suicide in England and Wales and a story in the Sunday Times that a BBC review board has recommended the TV licence fee be replaced by subscriptions in the future.
The other talking points were provided by two stories in the Observer - that the Co-Operative Group faces a new storm over plans to pay its new chief more than £3.5m a year and claims the Met Police has been accused of "institutionalised sexism" by women allegedly deceived by undercover officers.