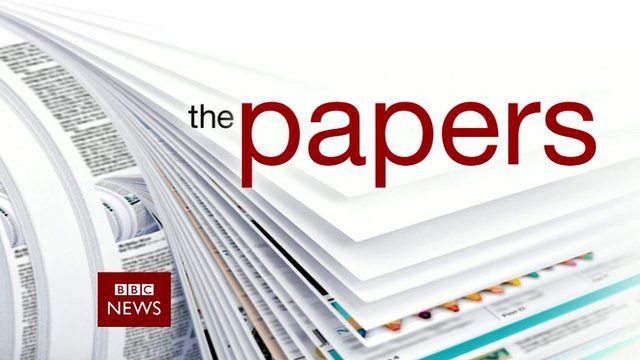 Video
The papers: Saturday's front pages
Peter Conradi, foreign editor of the Sunday Times, and the Independent's economics editor Ben Chu reviewed Saturday's newspapers for the BBC News Channel.
The discussion began with a look at the latest reports on the revelations about the police investigation into the 1993 murder of teenager Stephen Lawrence.
Comments by Deputy Prime Minister Nick Clegg in a Guardian interview in which he acknowledged that a deal could be done with Russia over Crimea were also examined.
Other talking points included a Daily Telegraph story about government plans to stop prosecuting TV licence non-payers in criminal courts; claims in the Financial Times about executive pay, and a Times report on the declining appeal of North Sea oil to investors.