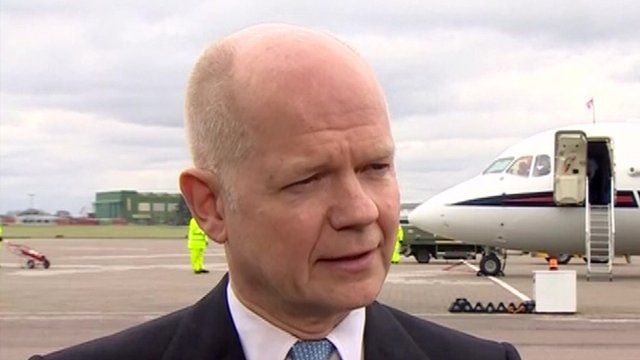 Video
William Hague: Ukraine sovereignty has been violated
British Foreign Secretary William Hague is due to visit Ukraine on Sunday amid growing tension between the country's new leaders and Russia.
Mr Hague will hold talks with Ukrainian acting President Olexander Turchynov, who has ordered a full military mobilisation after Russia sent more troops into the Crimea region.
Speaking as he departed from the UK, Mr Hague said that the sovereignty and territorial integrity of Ukraine had been violated.
He also announced that the UK had pulled out of preparatory talks for a G8 summit which is scheduled to take place in Sochi.
Go to next video: Ukraine 'on the brink of disaster'