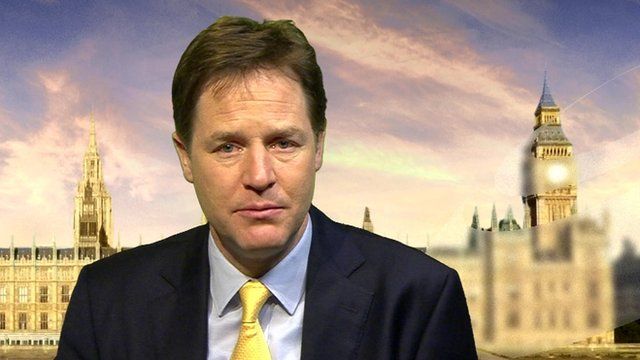 Video
Nick Clegg: RBS should not pay bonuses as if normal bank
Deputy Prime Minister Nick Clegg has said that Royal Bank of Scotland (RBS) should not be paying staff bonuses "as if it were a normal, self-standing, healthy bank".
Speaking to BBC News, he said it was appropriate that the bonus pool had decreased when the bank was still on "life support" and making huge losses.
However, he said, it was not realistic for RBS to eliminate bonuses altogether because they were "part of the way people are remunerated in that sector".
Go to next video: RBS boss: 'We are least trusted business'