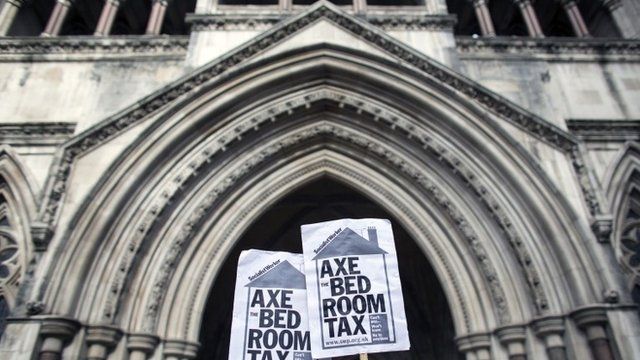 Video
Carer is 'devastated' at housing benefit cut ruling
Five disabled social housing tenants have lost their Court of Appeal attempt to have benefit cuts for those with spare bedrooms ruled as unlawful.
Judges said the court could not intervene in the government's "controversial" housing benefit changes - dubbed a "bedroom tax" by critics.
One of those named in the case, carer Jayson Carmichael, said was ''devastated'' at the ruling, and planned to fight on.
Go to next video: Housing benefit changes 'unfair'