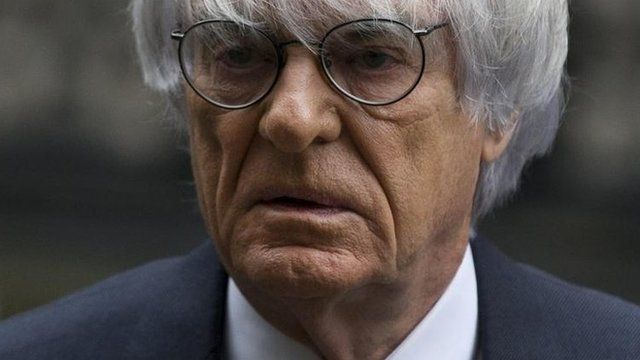 Video
Bernie Ecclestone wins libel case after F1 deal bribe claim
Formula 1 boss Bernie Ecclestone says he is "relieved" after a judge rejected an £85m damages claim against him over the sale of F1 shares.
Mr Justice Newey, in the High Court in London, said there had been no financial loss to German media group Constantin Medien, who claimed the sale was agreed for an undervalued price.
However, he did find Mr Ecclestone made payments to bribe a German banker to facilitate the sale to a buyer chosen by him, adding he had not found the 83-year-old "reliable or truthful".
Responding to the judge's comments, Mr Ecclestone told the BBC's Dan Roan: "If I was unreliable... I'm lucky to be as successful as we have been."
Go to next video: Ecclestone's bizarre High Court entrance