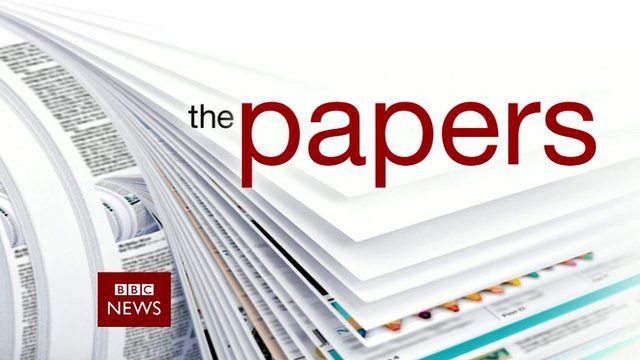 Video
The Papers: Monday's front pages
Reuters correspondent Tom Bergin and Sunday Telegraph columnist Lucy Cavendish reviewed Monday's newspapers for the BBC News Channel.
They began by talking about the coverage of Sunday night's Baftas - featured on the front pages of almost all newspapers.
The discussions moved on to a front page story in the Times suggesting the elderly would be denied new drugs under plans by ministers to prioritise patients judged to contribute the most to the economy. They then turned to photographs released by pop mogul Simon Cowell after the birth of his baby son.
The review ended with comments about a Guardian story highlighting a vow by Team GB Winter Olympics gold medal winner Lizzy Yarnold that she hopes to inspire more girls to play sport.