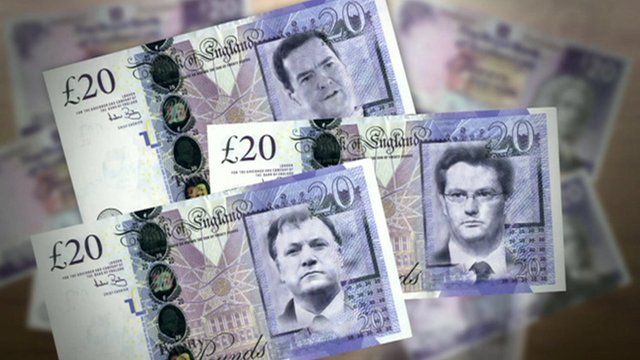 Video
Scotland currency: George Osborne rules out union
The Chancellor George Osborne has ruled out a currency union with an independent Scotland after receiving what he described as 'strong advice' from the Treasury's top civil servant.
Sir Nicholas Macpherson said that currency unions are 'fraught with difficulty', and he raised serious concerns about the Scottish government's commitment to making one work.
His position is backed by the Conservatives, Labour and the Liberal Democrats but Scotland's deputy first minister Nicola Sturgeon said this was the Westminster establishment trying to lay down the law.
Nick Robinson reports.
Go to next video: 'No pound' for independent Scotland