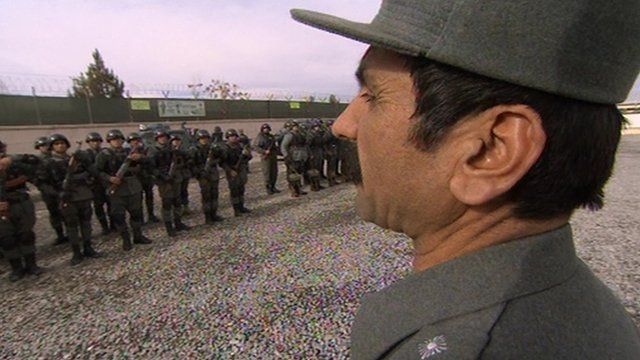 Video
Afghanistan: Will the Taliban take over again?
Later this year the remaining Nato forces in Afghanistan will withdraw, leaving security in the hands of the Afghan National Army and police.
The BBC's world affairs editor John Simpson visited Kabul, a city he knows well, to discover what shape Afghan government forces are in and whether the Taliban could take over after UK and American troops leave.
One man in the street in Kabul tells him: "The Taliban oppressed people day and night, beating them with cables... everyone is concerned, young and old. The people of Afghanistan are concerned about the Taliban coming back."
The visit was part of The Editors, which features the BBC's on-air specialists asking questions which reveal deeper truths about their areas of expertise.
Watch The Editors on BBC One at 23:20 GMT on Monday 27 January (except in Wales and Northern Ireland) or catch it later on the iPlayer.