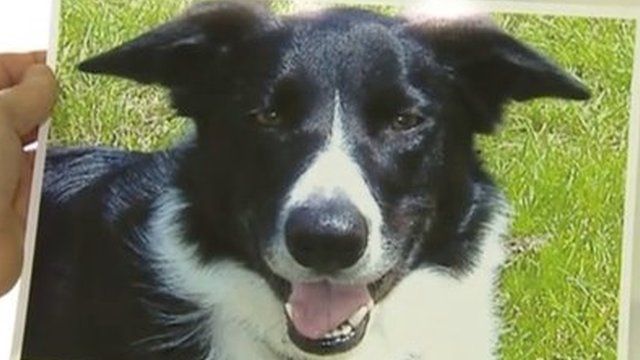 Video
New Forest dog owner 'heartbroken' after disease kills pet
Signs are to be put up in the New Forest warning dog owners about a mysterious disease that has killed 13 dogs across Britain in recent months.
John Tricker's dog Barney died 11 months ago after a cut appeared on his paw, after walking in the national park near to Fordingbridge in Hampshire.
Speaking to the BBC's Duncan Kennedy, Mr Tricker said he was "heartbroken" when Barney died.
"He was the most precious thing in the world to me," he said.
Mr Tricker donated Barney's kidneys to medical research, in the hope that the source of the disease could be found.
Go to next video: Dog owners warned of killer disease