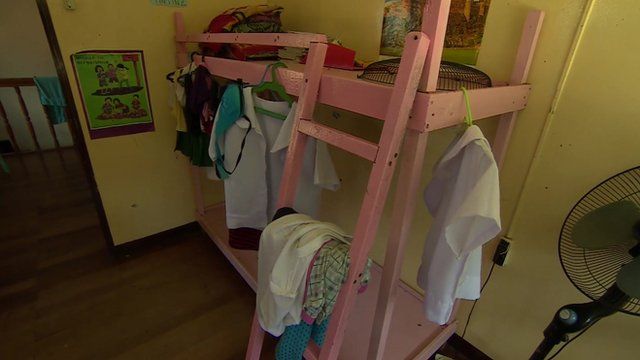 Video
Cybersex abuse victims cared for in Philippines refuge
British paedophiles are paying to watch the abuse of children in the Philippines via webcams.
A BBC investigation found one British man organised the sexual abuse of five children from the same family.
Charities working in the Philippines estimate that tens of thousands of children are victims of the trade.
Britain's National Crime Agency will tomorrow reveal how it's working with the American, Australian and Philippine police to target abusers.
The BBC's Angus Crawford visited a refuge in the the city of Cebu where he spoke to Sophia Geroy, who works for a charity which cares for victims of cybersex.
Go to next video: 'Cybersex dens' uncovered in Philippines