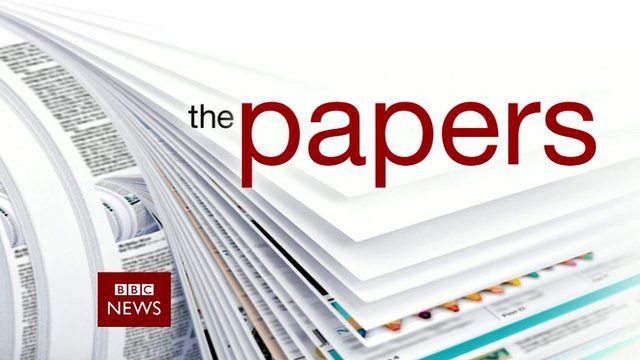 Video
The papers: Tuesday's front pages
Owen Jones, a columnist at the Independent, and former Professional Footballers' Association chairman Clarke Carlisle reviewed the papers for the BBC News Channel.
They started with the coverage of the chaos wrought by the stormy weather on people's pre-Christmas travel plans, and discussed how Britain needs to improve its transport infrastructure.
Then they spoke about the posthumous pardon given to computer pioneer and codebreaker Alan Turing, who was convicted of homosexuality and chemically castrated in 1952, which is reported by many papers.
And they looked at the Times's front page, which says that from next year families approved for adoption will be able to browse the profiles of thousands of children online - from both their own council area and those of neighbouring authorities - to help them find a good match.
Go to next video: UK stormy weather to last 48 hours