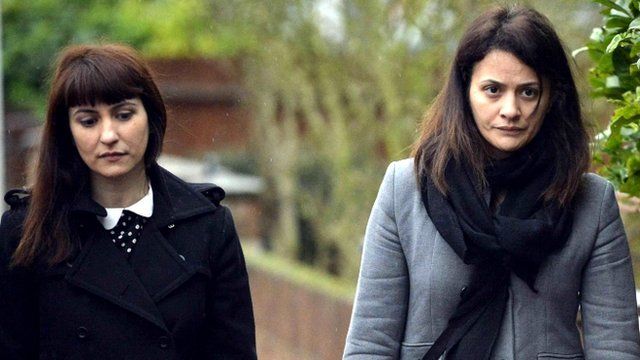 Video
'PA loved Nigella Lawson and Charles Saatchi', trial hears
A former personal assistant accused of defrauding Charles Saatchi and Nigella Lawson has said her spending was ''authorised'' because she was doing a ''very good'' job.
Francesca Grillo, 35, told Isleworth Crown Court that her relationship with her former employers went "beyond loyalty" and she did everything she could to please them.
"When something like this is happening, you don't stop loving them," she said. "You're disappointed, but you don't stop loving them. I never stopped loving Charles or Nigella or the children."
Francesca and her sister Elisabetta Grillo, 41, both deny fraudulently using credit cards.
Andy Moore reports.
Go to next video: 'Personal' spending on Saatchi card