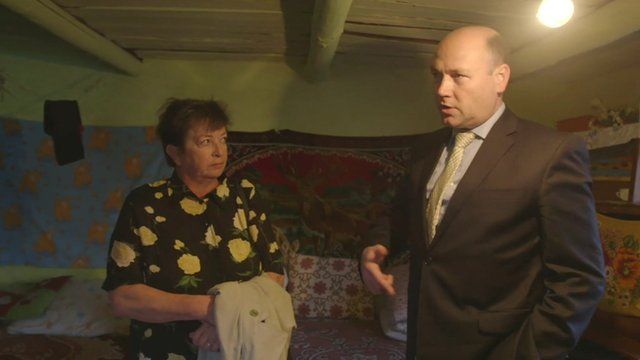 Video
Panorama: Romanians warned over UK move
At the end of December, temporary work restrictions on Romanians and Bulgarians who come to the UK are being lifted, allowing them the same benefits and NHS care as other EU citizens.
When a camp of Romanian squatters were evicted from Hendon football club in June, 65 out of the 68 people they found sleeping in makeshift shelters were from this same village.
Panorama reporter Paul Kenyon has travelled to Romania with British police who are trying to discourage Romanians from moving to the UK without guaranteed work.
Viewers in the UK can see Panorama: The Romanians are Coming? on BBC One, Monday 16 December at 20:30 GMT and then afterwards on the BBC iPlayer.
Go to next video: Comic Relief invested in arms trade