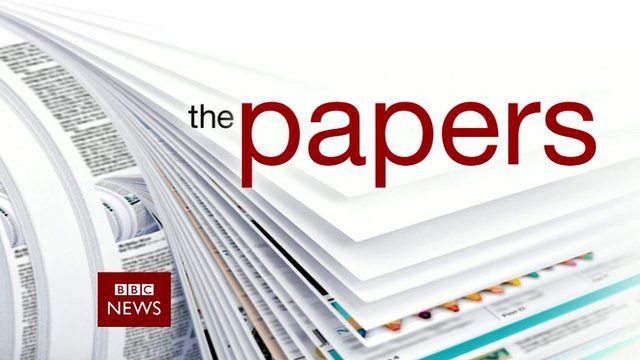 Video
The papers: Friday's front pages
Times columnist Hugo Rifkind and political blogger Susie Boniface, known as Fleet Street Fox, reviewed Friday's front pages for the BBC News Channel.
They discussed the perils of Twitter, on the back of news that Peaches Geldof could face a criminal investigation after naming two women who let their babies be abused by singer Ian Watkins via a tweet.
They went on to talk about stories including London Mayor Boris Johnson's calls - reported in the Times - for prostate cancer to be taken more seriously, and accusations in the Financial Times that Britain is "going soft" on human rights in its attempts to attract Chinese investment.