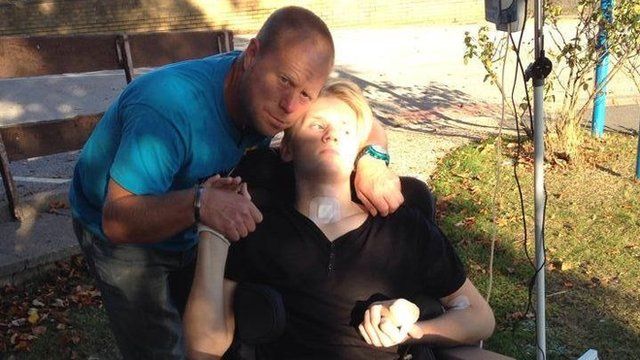 Video
'Early days' for cyclist's recovery
The father of a boy left in a coma after he was knocked off his bike has told the BBC his son has "a huge amount of work to do in his rehabilitation".
Ryan Smith, 16, was not wearing a helmet when he collided with a van in Lincolnshire.
Mark Smith told the Today programme: "Ryan is a 16-year-old young man whose first thoughts are his image, not his safety."
Discussing his son's recovery, Mr Smith said: "It's very early days... the best we can hope for is that Ryan can walk and talk again, that will give him some quality of life."
Mr Smith is now campaigning for a law to force cyclists to wear helmets.
First broadcast on BBC Radio 4's Today programme on Thursday 28 November 2013.