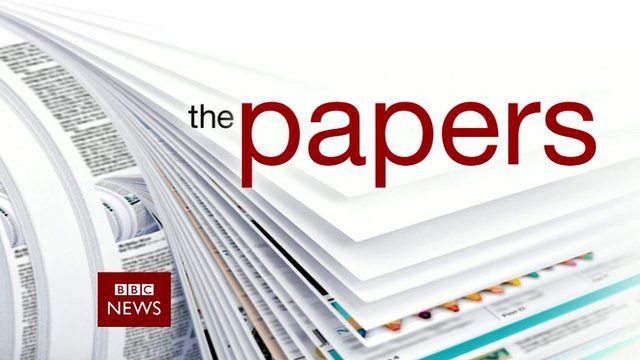 Video
The papers: Tuesday's front pages
Fay Schlesinger, home news editor of the Times, and the i newspaper's editor Oliver Duff cast their eyes over Tuesday's front pages for the BBC News Channel.
They begin with the Telegraph and an interview with a woman who believes she may be the sister of one of three women thought by police to have been kept as "slaves" at a south London home.
They then go into the issue of energy prices, starting with the i's splash about rising profits among the "big six" providers. They also look at the Guardian's story about one firm pulling out of a plan to build offshore wind farms and the Times' lead, which says modernising Conservative backbenchers have warned the prime minister not to ditch "green" levies in a bid to bring down energy prices.
Go to next video: Suspects in slavery case named