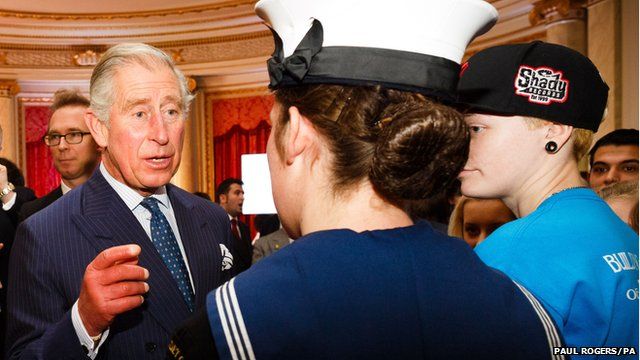 Video
Prince launches youth volunteer scheme
Prince Charles is launching a campaign to encourage young people to do more community work.
Aimed at tackling gang violence, the Step Up To Serve project is being supported by the three main political party leaders.
To find out how the campaign could impact young people, BBC Radio 5 live's Breakfast spoke to National Citizens Service volunteer Brogan Lane, 19, and Peter Collins from the Salford Foundation Charity.
Brogan told the programme, "Before I went on NCS, I was really argumentative, I was a completely different person that I am now, my time keeping was bad... It's helped a lot."
Go to next video: Youth unemployment 'crisis' warning