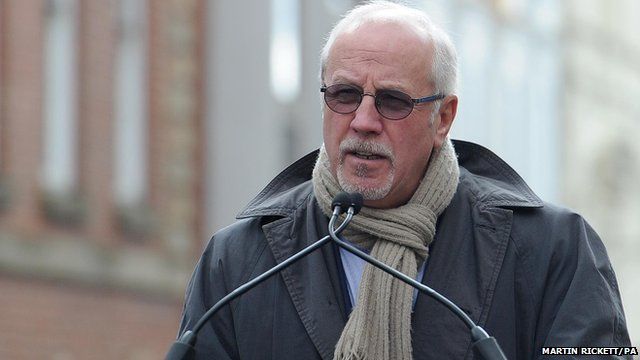 Video
Troubles proposal is 'unacceptable' says Colin Parry
Calls to end prosecutions for Troubles-related killings that took place before 1998 are "unacceptable", Colin Parry has said.
Mr Parry, whose son Tim was killed by an IRA bomb in Warrington in 1993, called the suggestion by Northern Ireland's attorney general John Larkin "highly insensitive".
Mr Larkin said there should be no further police investigations, inquests or inquiries into any relevant killings that took place before the signing of the Good Friday Agreement in 1998.
Speaking with BBC Radio 5 live's Victoria Derbyshire, Mr Parry said: "The vast majority of victims who have never had anybody prosecuted, let alone arrested... will feel as I do - that they have been forgotten and abandoned."
Go to next video: Call to end Troubles prosecutions