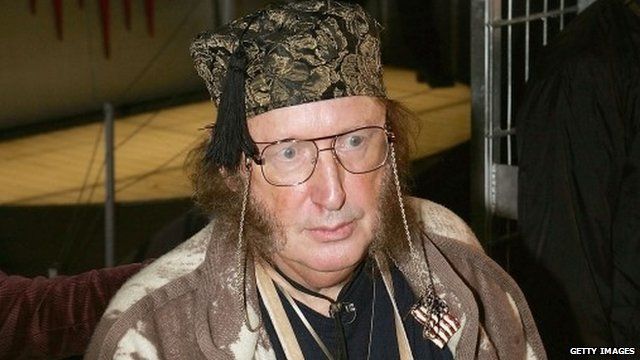 Video
John McCririck 'desolate' after losing age tribunal
Flamboyant racing pundit John McCririck was sacked by Channel 4 because his "pantomime persona" was "unpalatable" to a wide audience, an employment tribunal ruled.
Dismissing the 73-year-old's age discrimination claims, a Central London Employment Tribunal panel said McCririck could be seen by some as "arrogant and confrontational".
Speaking to the Today programme, McCririck told presenter Sarah Montague he was "desolate and inconsolable" following the decision.
He said: "There are so many people working out there now, in their 30s to their 70s, fearing that someone younger will come in to 'refresh' the firm.
"New anonymous suits and skirts go in and say we'll get rid of that person because they're older."
He also claimed Channel 4 "encouraged" his pantomime performance by inviting him on reality TV shows such as Celebrity Big Brother, Celebrity Wife Swap and Celebrity Coach Trip.
First broadcast on BBC Radio 4's Today programme on Thursday 14 November 2013.