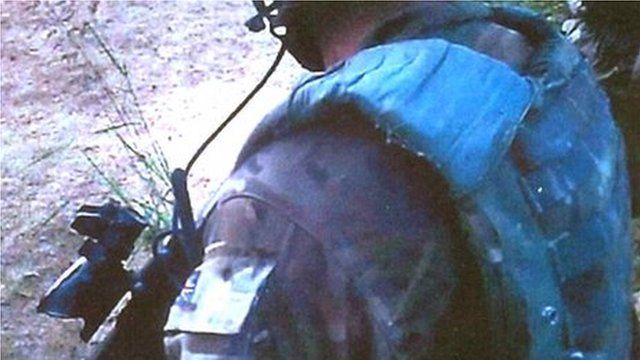 Video
Audio recording of murder in Afghanistan
A Royal Marine has been found guilty by a military court of murdering an injured Afghan insurgent in 2011.
Three marines - known only as A, B and C - had denied murdering the unknown man while on patrol in Helmand province. Marine A was convicted while the other two were acquitted.
A recording of a conversation between the marines was released by a military court judge.
They can be heard swearing, with one saying: "I can put one in his head if you want."
The audio was recorded by Marine B's helmet camera during the incident.
This audio contains content that some people may find disturbing