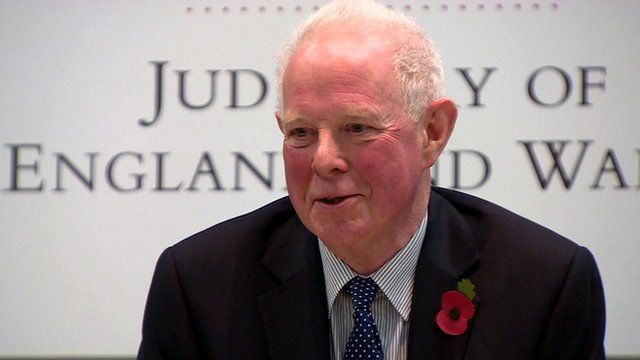 Video
'Defendants could dial into court online' says new Lord Chief Justice
Video-call technology such as Skype and FaceTime could be used to allow criminal defendants to take part in court hearings from home, the most senior judge in England and Wales has said.
In his first press conference, the new Lord Chief Justice, Lord Thomas, said using applications such as Skype and FaceTime would be an innovative method of bringing down the cost of administrative hearings held in the run up to a trial.
"A lot of the difficulties we have... is that to make a court case work well you need a pre-trial hearing, but it is often very expensive to get a prisoner or a person who is out on bail to come to court, to get the lawyers to come to court, and I think a lot of this can be solved by the use of technology," he said.
Go to next video: Court of Appeal filming begins