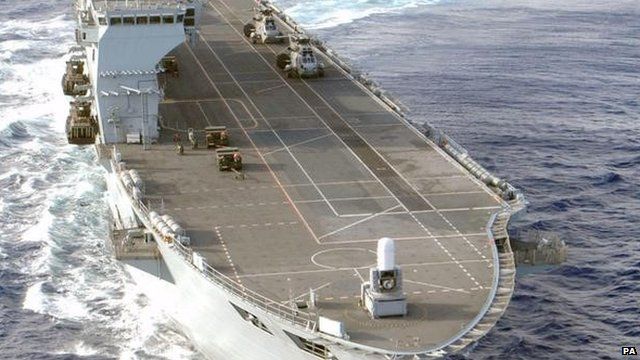 Video
Malcolm Chalmers: Aircraft carrier cost 'a problem'
Britain's two new aircraft carriers are going to cost even more than originally thought, according to the Financial Times.
The new price has gone up by an extra £800m, which takes the total cost to £6.2bn.
Speaking to the Today Programme, Malcolm Chalmers, director of research at the Royal United Services Institute (RUSI), believes "when people look back they'll see this as an object lesson of how not to launch a major procurement project."
He said: "We'll have to see the details before we get more of a sense of where responsibility lies.
"But there are problems at the heart of the procurement system, that has got us into this situation in the first place."
First broadcast on BBC Radio 4's Today programme on Monday 4 November 2013.