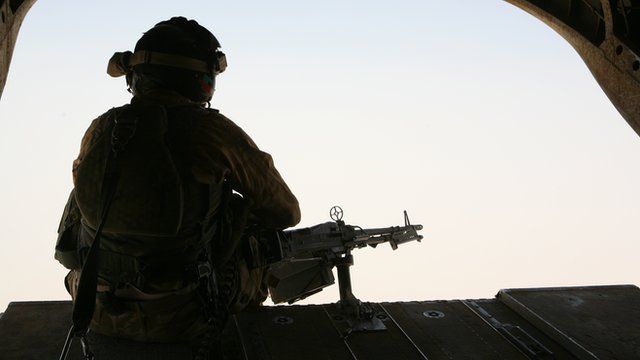 Video
Raise army enlistment age, say campaigners
Young soldiers from disadvantaged backgrounds are more likely to suffer mental health problems, according to campaign group Forces Watch.
David Gee, who wrote the report, believes that the government should therefore raise the age of enlistment.
He told BBC Radio 5 live's Breakfast "When I was 16 I didn't really know my own mind and I think joining the armed forces is a decision that really ought only to be made with the age of adult responsibility."
In a statement, the MoD said: "We take this issue extremely seriously which is precisely why this government has committed £7.4m to improving services and why we are working to reduce the stigma of mental illness."
Go to next video: Six soldiers 'unlawfully killed'