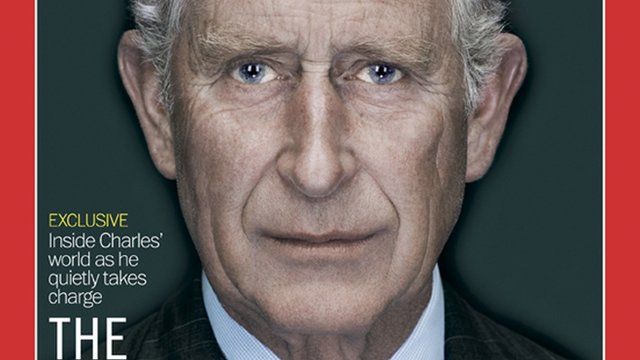 Video
Time UK editor: Charles prison quote 'sexed up'
The Prince of Wales is in no rush to become king because he fears being monarch will be a form of "prison", according to one of his officials, Time magazine has been reported to have said.
Catherine Mayer, Time UK Editor-at-Large told the BBC "the line was not in the profile."
The unnamed individual was purported to have been quoted in a profile of Prince Charles published in Time magazine which features the prince on its front cover.
Time spoke to 50 of the prince's friends and associates.
"It is part of a quote taken out of context," Ms Mayer told the Today programme's John Humphrys.
She added: "To see some of what i hoped was balanced and carefully calibrated - somewhat sexed up does not surprise me at all."
"He did not use the word (prison) at all," she said.
First broadcast on BBC Radio 4's Today programme on Friday 25 October 2013.