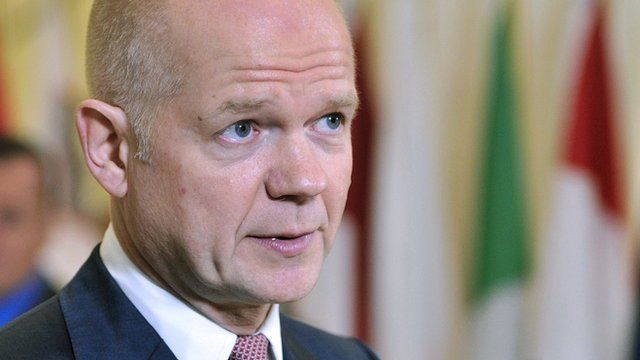 Video
Hague: 'Syria needs to unite to stop bloodshed'
Arab and Western foreign ministers are to meet Syrian opposition officials in London to persuade them to attend peace talks in Geneva planned for next month.
The Syrian National Council is threatening to boycott the negotiations, because it is unwilling to talk to Bashar al-Assad's government.
Foreign Secretary William Hague told the Today programme's Mishal Husain that the bloodshed can only stop if the Syrians adopt a united position.
"The longer this conflict goes on, the more sectarian it becomes, the more extremists are able to take hold," he explained.
He said that this was why he was holding the meeting.
First broadcast on BBC Radio 4's Today programme on Tuesday 22 October 2013.