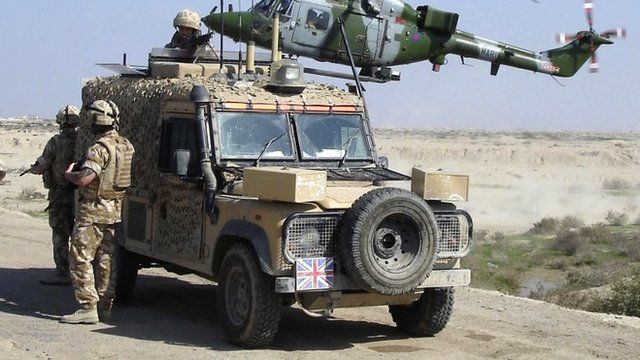 Video
Private Hewett's mother: He died 'due to light armour'
A "sustained legal assault" on British forces could have "catastrophic consequences" for the safety of the nation, an influential right-leaning think tank has warned.
A report for Policy Exchange says legal action may paralyse the armed forces.
One ongoing case concerns the deaths of soldiers travelling in lightly-armoured Snatch Land Rovers in Iraq, including Private Philip Hewett.
Private Hewett's mother Sue said she believes that if her son had been travelling in a more heavily-armoured vehicle, he would not have been killed.
"They didn't use a Snatch Land Rover in Northern Ireland because of the light armour," she explained to Today presenter Mishal Husain.
She explained that her son was one of three solders to have been killed when the vehicle had been hit by a homemade bomb.
She said that when she expressed her concerns in a letter to the Ministry of Defence she received a "dismissive" reply.
First broadcast on BBC Radio 4's Today programme on Friday 18 October 2013.