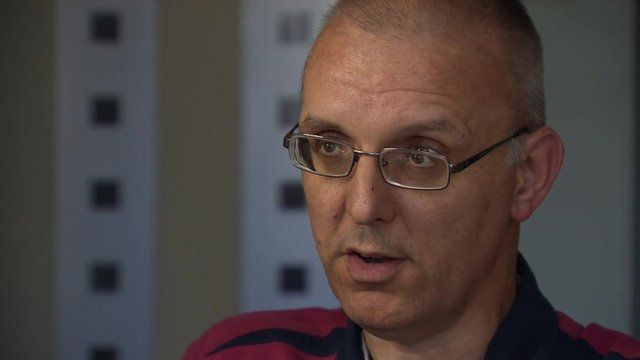 Video
'The nurse gasped when I was born'
The Children of Thalidomide are now in their 50s but around the world their fight for justice still goes on.
An historic court case opens in Madrid on Monday in which for the first time, the German manufacturers Grunenthal will face Spanish victims of the drug.
In the UK, it is 40 years since the end of a bitter legal battle which led to a settlement for British children, but now a new group has emerged who say they never received any help at all and are trying again to sue the German manufacturers.
In part they are relying on new scientific research suggesting the medicine may have damaged more children than first thought.
Gary Grayson believes his disability was caused by his mother taking Thalidomide. He spoke to Angus Crawford about the challenges he faced growing up, and his ongoing fight for recognition.
Go to next video: New generation of Thalidomide babies