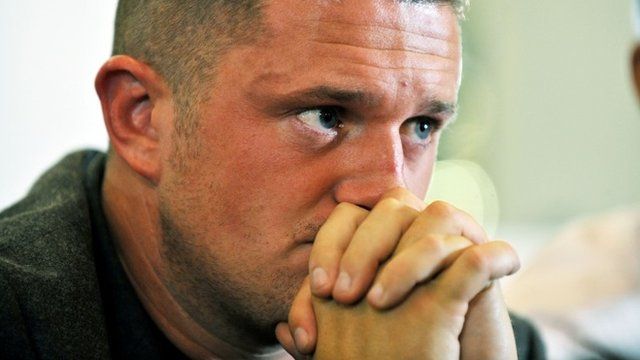 Video
EDL leader quits: Luton reaction
When Tommy Robinson, the leader of the English Defence League, unexpectedly quit the group on Tuesday, he claimed democracy was now the best way to combat Islamic extremism.
The move led to praise from some, but cynicism and suspicion from many others.
The EDL co-leader Kevin Carroll also opted to leave.
It brought to an end a four-year history of running the group - which came into being on the streets of Luton - opposing Islamists who had protested at British soldiers marching there.
Tom Bateman heard reaction to the news from the residents of Luton, where Tommy Robinson comes from.
First broadcast on BBC Radio 4's Today programme on Wednesday 9 October 2013.