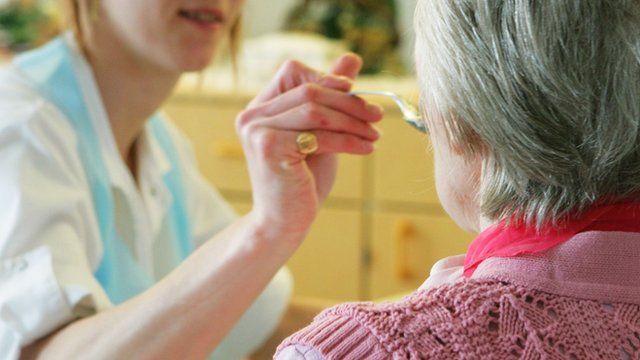 Video
Elderly care: 'It would be wonderful to have my bed changed'
The Care Minister, Norman Lamb, told the BBC it was "completely inappropriate" for councils in England to timetable 15 minutes for carers to visit elderly or disabled people.
The Leonard Cheshire Disability charity found there had been an increase in "flying visits" and disabled people often had to chose between having a drink made for them or being helped to the toilet.
Mr Lamb told the Today programme's John Humphrys that the government was pooling together health and care budgets in the future and he hoped this would improve levels of care.
Sally Lubanov, who has been receiving care and is housebound, explained her situation and outlined the level of care that she receives.
"It would be wonderful to have my bed changed and have my legs and my feet done," she said.
First broadcast on BBC Radio 4's Today programme on Monday 7 October 2013.
Go to next video: 'Sometimes we don't get it right'