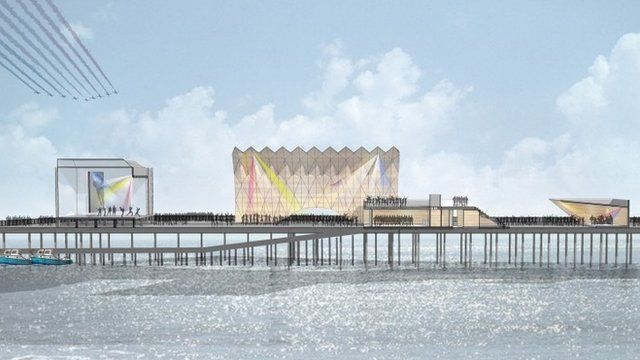 Video
Hastings Pier shares 'for £100'
Shares are going on sale for Hastings Pier - three years to the day after a fire destroyed the 140-year-old structure.
For £100, investors can become part-owners of the pier - which is being sold as a community ownership scheme.
Simon Opie, the chief executive of the Hastings Pier Charity, explained to the Today programme's Evan Davis that "The company is a community benefit society, so it remains a charity in law and it's run for the benefit of the community and for charitable purpose."
"But we are allowed to recruit shareholder members who are the owners of the company, members of the charity and every shareholder has a say in the future of the pier," he added.
First broadcast on BBC Radio 4's Today programme on Saturday 5 October 2013.