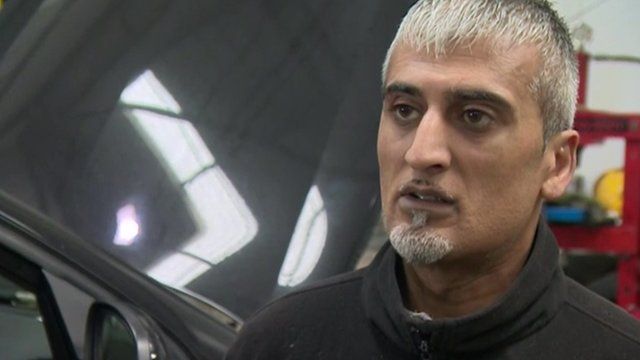 Video
Hamzah Khan's father pushed aside by authorities
A woman who starved her four-year-old son to death has been sentenced to 15 years in prison.
Bradford Crown Court heard that Amanda Hutton, aged 43, left Hamzah Khan's body in a travel cot in her bedroom for nearly two years after his death in December 2009.
She was convicted of manslaughter and pleaded guilty to neglecting five of her seven other children.
Passing sentence, the judge criticised Hamzah's father, Aftab Khan, for doing little to help the child.
Speaking to the BBC's Ed Thomas, Mr Khan acknowledged he should have done more but said he was pushed aside by the authorities.
Go to next video: Hutton: 'Son was a fussy eater'