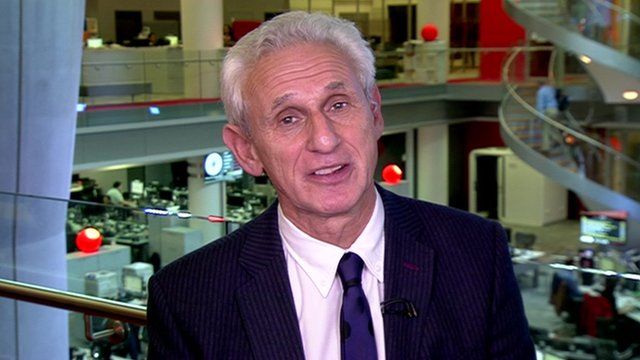 Video
Daily Mail 'conforms to rules', says paper's City Editor
Ed Miliband has said the owner of the Daily Mail and the Mail on Sunday "should take a long, hard look" at the way his papers are run.
Lord Rothermere has apologised after a reporter from the Mail on Sunday turned up uninvited at a memorial service for Mr Miliband's uncle.
The Labour leader has continued to maintain pressure on the newspaper group, which accused his father of hating Britain.
Speaking on BBC Breakfast, the City Editor at the Daily Mail, Alex Brummer, said the paper stands by its original story.
He defended the culture and journalistic practises at the newspaper.
"I hear from the editors each day that they make sure that stories are obtained in the proper way that conforms to all of the rules that the press and media has set for themselves," he said.
He also criticised people who have used social media to accuse the paper of anti-Semitism, a charge he strongly denied.
Go to next video: Ralph Miliband's words 'distorted'