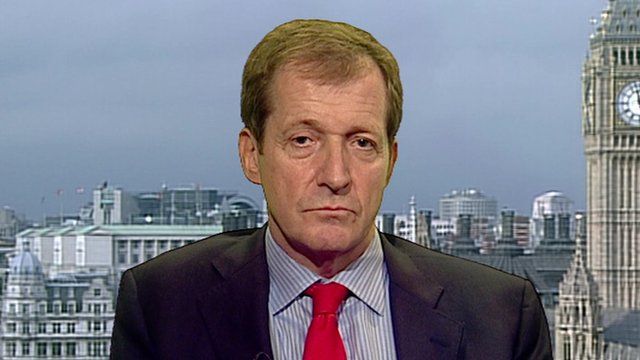 Video
Campbell: Mail driven by 'bullying' culture
Labour's former director of communications Alastair Campbell has claimed that the Daily Mail is driven by a culture of "bullying".
It follows a row with he Labour leader Ed Miliband after it printed a profile of his late father, Marxist academic Ralph Miliband, headlined "The man who hated Britain".
It's sister paper, The Mail on Sunday, has "unreservedly" apologised to Mr Miliband "for a reporter intruding into a private memorial service" in a separate row with the politician.
Mr Campbell has called for the editor of the Daily Mail, Paul Dacre, to also apologise to Mr Miliband.
Go to next video: Gove defends free press over Mail story