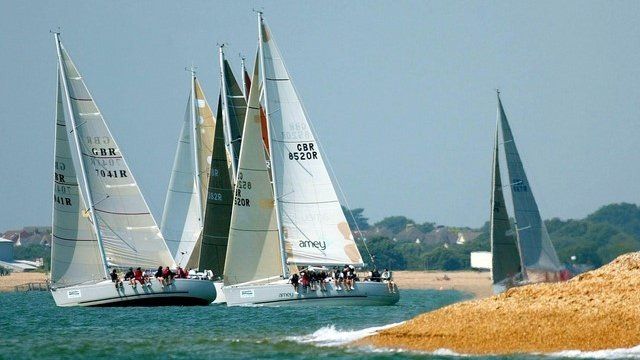 Video
Yachting 'not just for posh people'
At the Labour party conference on Tuesday, leader Ed Miliband used an yachting analogy to imply that the economic recovery was not going to float everyone's boat - but only those who owned yachts.
Yachting is often used as shorthand to depict an elitist group and it is seen by many as something of a posh sport.
Sir Robin Knox Johnston, one of Britain's most successful sailors and the first person to sail solo non-stop around the world, said people had got the wrong idea about the sport.
"I could run a yacht for less than it'll cost you to watch a football team for a year," he said.
Shirley Robertson, a Scottish sailor and double gold Olympic medallist, admitted that while at the sailing event Cowes Week, "there are lots of people wearing red trousers". But she said there was also a wide diversity amongst sailor and boat owners.
First broadcast on BBC Radio 4's Today programme on Thursday 26 September 2013.