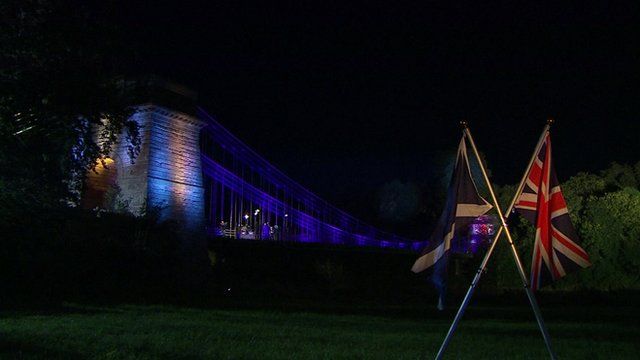 Video
Newsnight's audience vote on Scottish independence
With one year to go until the Scottish independence referendum Newsnight hosted a special debate on the issue at the iconic Union Bridge on the England-Scotland border.
Joining Newsnight's Kirsty Wark on the stage were Deputy First Minister of Scotland Nicola Sturgeon, Shadow Secretary of State for Scotland Margaret Curran, founder of the Scottish Fashion Awards Tessa Hartman and musician and writer Pat Kane.
We were also joined by an audience of commentators, correspondents and voters who say they are still undecided about which way to go on the question of Scottish independence.
After the debate the undecided voters were asked to go up onto the bridge and cast their ballot for or against independence based on how they now felt.
Watch some of Newsnight's special debate on Scottish independence