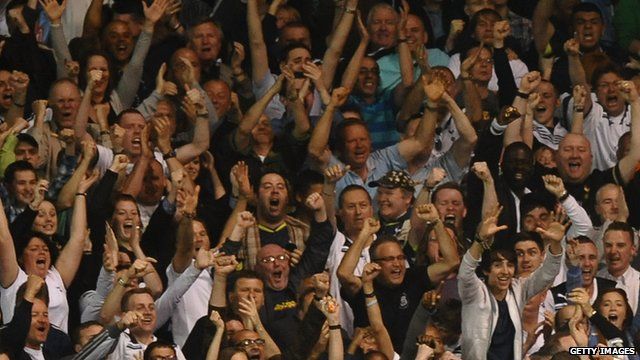 Video
Ivor Baddiel: Cameron 'utterly ridiculous' on racial chant
Writer and producer Ivor Baddiel has called David Cameron's defence of Spurs fans chanting the word "Yid" utterly ridiculous.
The prime minister said that Tottenham fans should be able to use the word in chants and not be prosecuted - as the comments are not motivated by hate.
However, the FA has warned Spurs fans that they could face banning orders or even criminal charges if they continue to use it.
Ivor, who made the film The Y Word, told BBC Radio 5 live's Breakfast: "This is a British non-Jewish prime minister effectively telling non-Jews that it's OK to use a race hate word for Jews."
Go to next video: Fans asked about anti-semitic chants