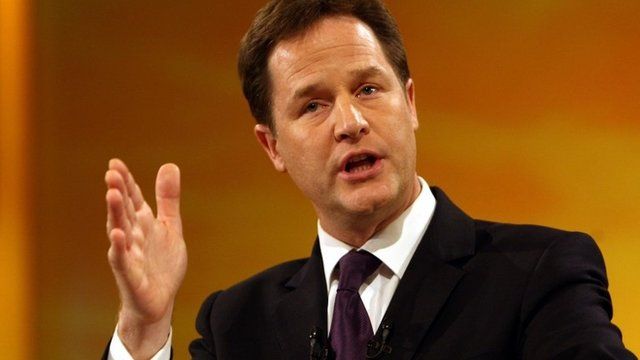 Video
Clegg's 'moment in sunlight'
Nick Clegg will tell his party on Saturday that they have a "proud story" to tell about jobs and the economy, as the Liberal Democrats open their conference in Glasgow.
But his party concedes it is unlikely to attract the support of at least three quarters of the voters.
Dan Corry, former head of the Number 10 policy unit for Gordon Brown, believes 'when you're the leader of the opposition the party conferences are much more important than when you're prime minister.'
He explained: "On the whole, the public aren't watching, they're not that interested. Your moment in the sunlight is party conference, and so the speech, the mood, it's a chance to reconnect with the public."
George Bridges, former conservative party campaign director said: "I think the challenge for Cameron is pretty simple, I think that the key thing about all conferences is that you've got to keep your message very simple, and repeat it time after time."
First broadcast on BBC Radio 4's Today programme on Saturday 14 September 2013.